Production of tea requires immense knowledge, experience, and patience. Tea is a unique raw material – there are hundreds of different types, and the flavor of tea depends on the timing of harvesting the raw material and the processing of the tea leaf. All of this has a significant impact on the final product.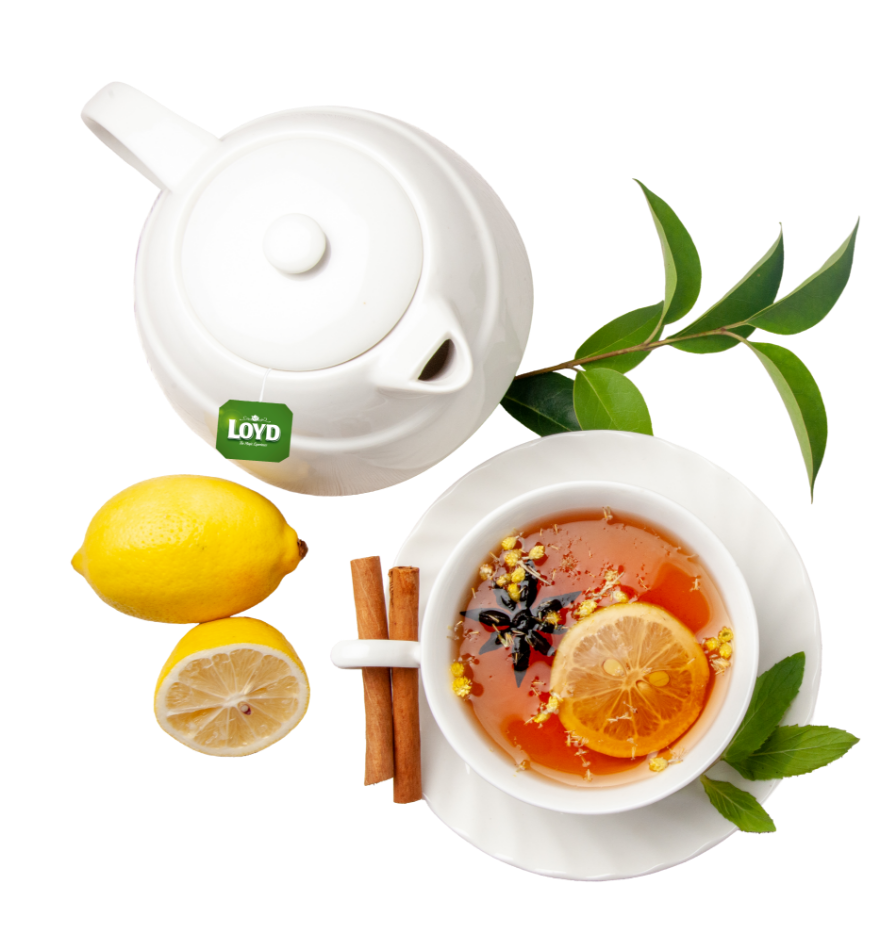 Creating the LOYD brand, we relied on business experience, passion, and collaboration with the legendary London tea house Thompson Lloyd&Eward, which has been in the market since 1760. We consistently develop segments of the tea category, focusing on quality leadership. Thanks to this, we can guarantee customers tangible benefits: significantly deeper taste experiences, functionality and utility, product convenience, as well as elegance and prestige.
The LOYD brand portfolio includes various types of teas – black, green, and white, as well as herbal blends, including exotic options such as rooibos and yerba mate, and functional blends. Excellent flavor compositions are achieved primarily by using carefully selected high-quality ingredients. The high quality of the teas offered is also guaranteed by state-of-the-art machines for portioning tea in pyramid bags and strict quality criteria for selecting ingredients. Monitoring covers the entire production cycle, starting from the source, which is cultivation, through harvesting and transport to the factory.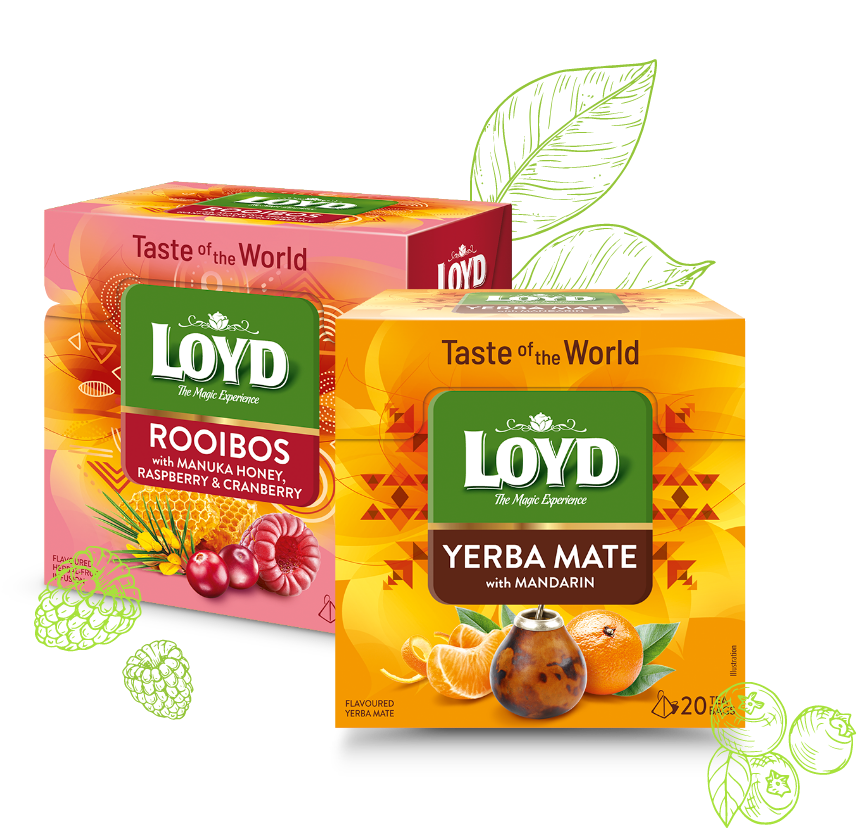 The premium tea market, to which the LOYD brand belongs, is very demanding, but thanks to modern and constantly expanding production facilities and innovative technology, we are able to deliver the highest quality products to the market. This is confirmed by numerous awards and distinctions, including the valuable Superbrands Created in Poland award. Last year, LOYD received it for the third time in the third edition of the competition in Poland. When evaluating brands, criteria such as high recognition and a good brand image among both consumers and experts are taken into account. Innovative products are introduced to LOYD's offer every year. That's why in 2015, the LOYD TEA&Wine line inspired by the taste of white, rose, and red wines was introduced to the market, as well as the LOYD honey Manuka-flavored herbal teas line. In 2016, LOYD presented inspiring flavor combinations based on the juiciness and aroma of forest treasures and the exotic warmth of ginger.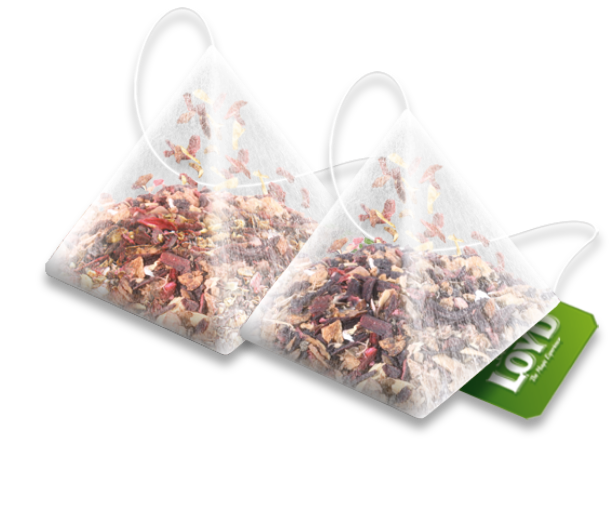 Currently, in the LOYD fruit tea line, we can find three novelties: LOYD cranberry and raspberry flavor, black currant with elderflower, and cranberry with ginger flavor. To introduce the extraordinary, exotic taste of Yerba Mate to those who do not want to experiment with unconventional preparation methods, LOYD has recently introduced a new line of products based on Paraguayan holly. Excellent, fresh, fruity flavor profiles such as aloe vera and pomegranate, fig and grapefruit, mint and lemon grass, or mandarin in an incredibly refreshing way complement the sunny taste of Yerba. The use of pyramid bags allows for free water circulation, ensuring a tea with the fullest aroma.